Picture Of Running Man Front Cover For Book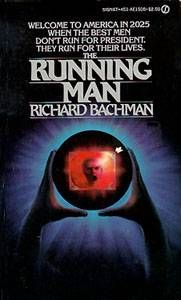 First edition cover for The Running Man, a science fiction novel by Stephen King, first published under the pseudonym Richard Bachman in 1982 as a paperback original.
The copyright is believed to belong to the publisher, Signet Books, or the cover artist.
The image is used to identify the book The Running Man, a subject of public interest.