Picture Of Theatrical Release Poster Of Twelve Monkeys 1995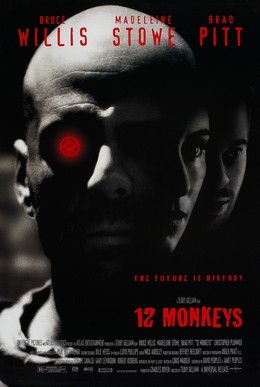 Theatrical release poster for the film Twelve Monkeys.
Twelve Monkeys, is a 1995 American neo-noir science fiction film directed by Terry Gilliam.
By Presentation © 1995 Universal Studios
The image is used to identify the film Twelve Monkeys, a subject of public interest.