Picture Of Wanted Front Cover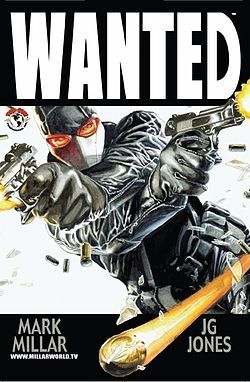 Cover of the comic book Wanted trade paperback. Artwork by J. G. Jones.
This comic book is a limited series written by Mark Millar. It was published by Top Cow in 2003 and 2004 as part of Millarworld.
The image is used to identify the comic book Wanted, a subject of public interest.